CASIA Establishes Collaboration with the University of Haifa, Israel
With a two-day visit of a delegation leading by Prof. Bo Xu, President of the Institute of Automation of the Chinese Academy of Sciences (CASIA) to the University of Haifa (UH), Israel, the collaboration between the two institutions has been announced officially.
Prof. Ron Robin (President of UH) welcomed the CASIA delegation and gave a brief introduction of UH. Prof. Robin expressed his high expectation on the forthcoming collaboration between CASIA and UH and wishes for researchers from both sides scoring fruitful achievements.
11 researchers from Department of Computer Science, Department of Information Technology and Department of Marine Technologies showed their work in Image Processing, Computer Vision, Human-Computer Interaction and Information Visualization, Data Mining, Protected Face Authentication, Cryptanalysis, etc. UH also prepared interesting lab tours to the Robotic Lab, Marine Imaging Lab and Underwater Acoustics and Navigation Lab for the delegation.
Prof. Gustavo Mash (Rector), Prof. Ido Izhaki (VP and Dean of Research), Prof. Lily Orland (Dean of Graduate Studies Authority), Prof. Eran Vigoda (Dean of Social Sciences), Prof. Edi Barkai (Dean Of Natural Sciences), Mrs. Elka Nir (CEO of Carmel Ltd.), Prof. Morel Groper (Head of Deptartment of Marine Technologies) also attended the meeting.
An agreement on research collaboration was also signed during the visit. Prof. Bo Xu signed the agreement as the Dean of School of Artificial Intelligence of the University of the Chinese Academy of Sciences (UCAS). According to the agreement, UH will accept up to ten selected UCAS Bachelor Degree receivers as direct PhD students each year, with no tuition fee and living expenses in Israel covered.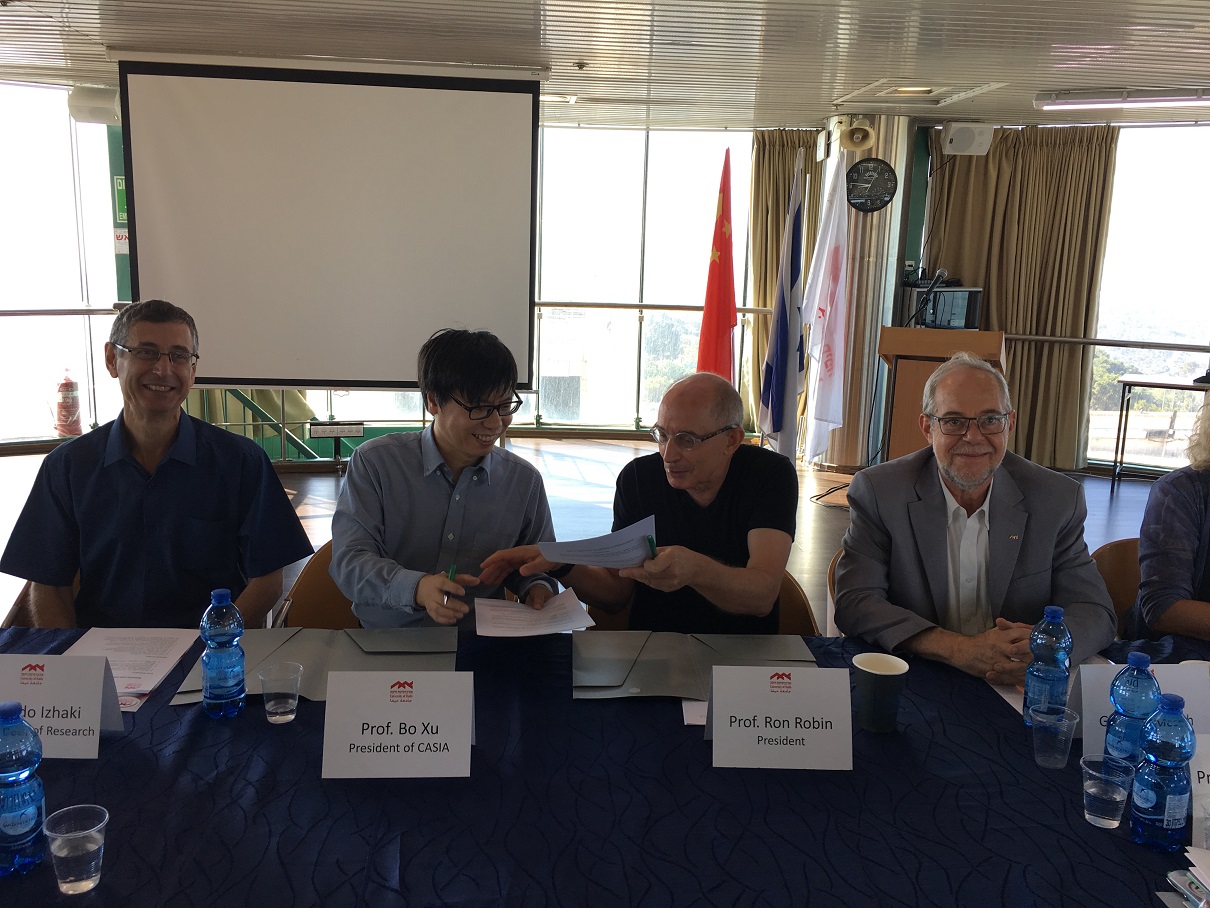 Agreement Signing Ceremony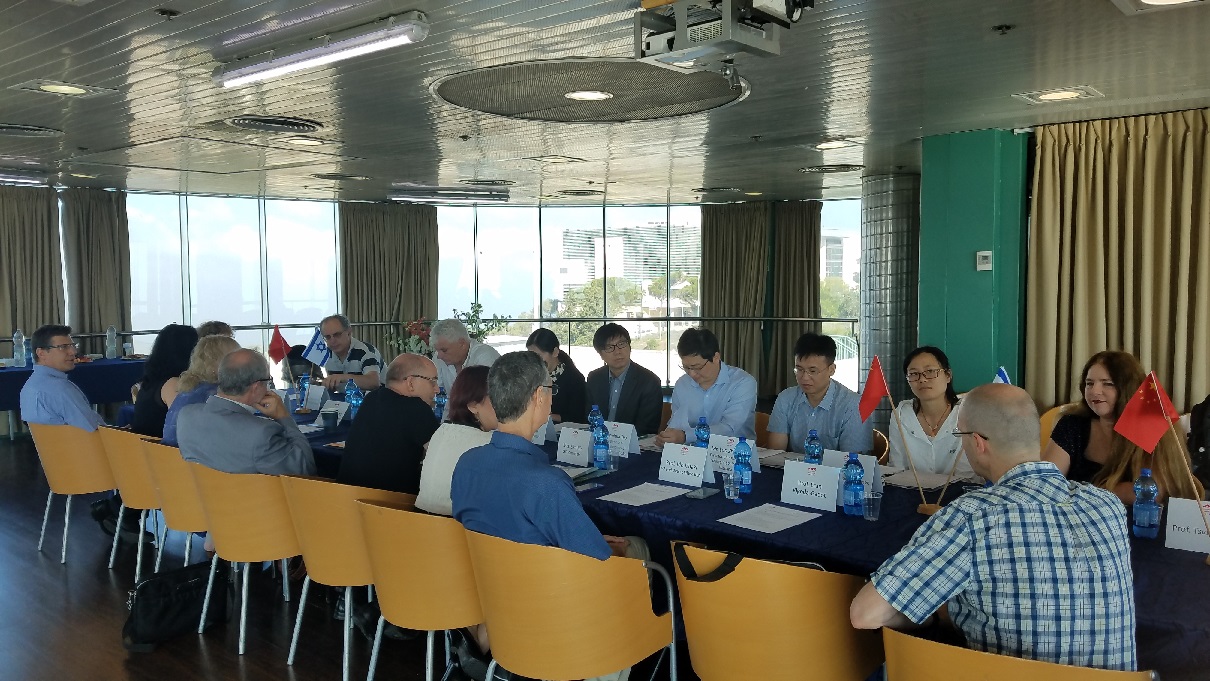 Meeting with UH Representatives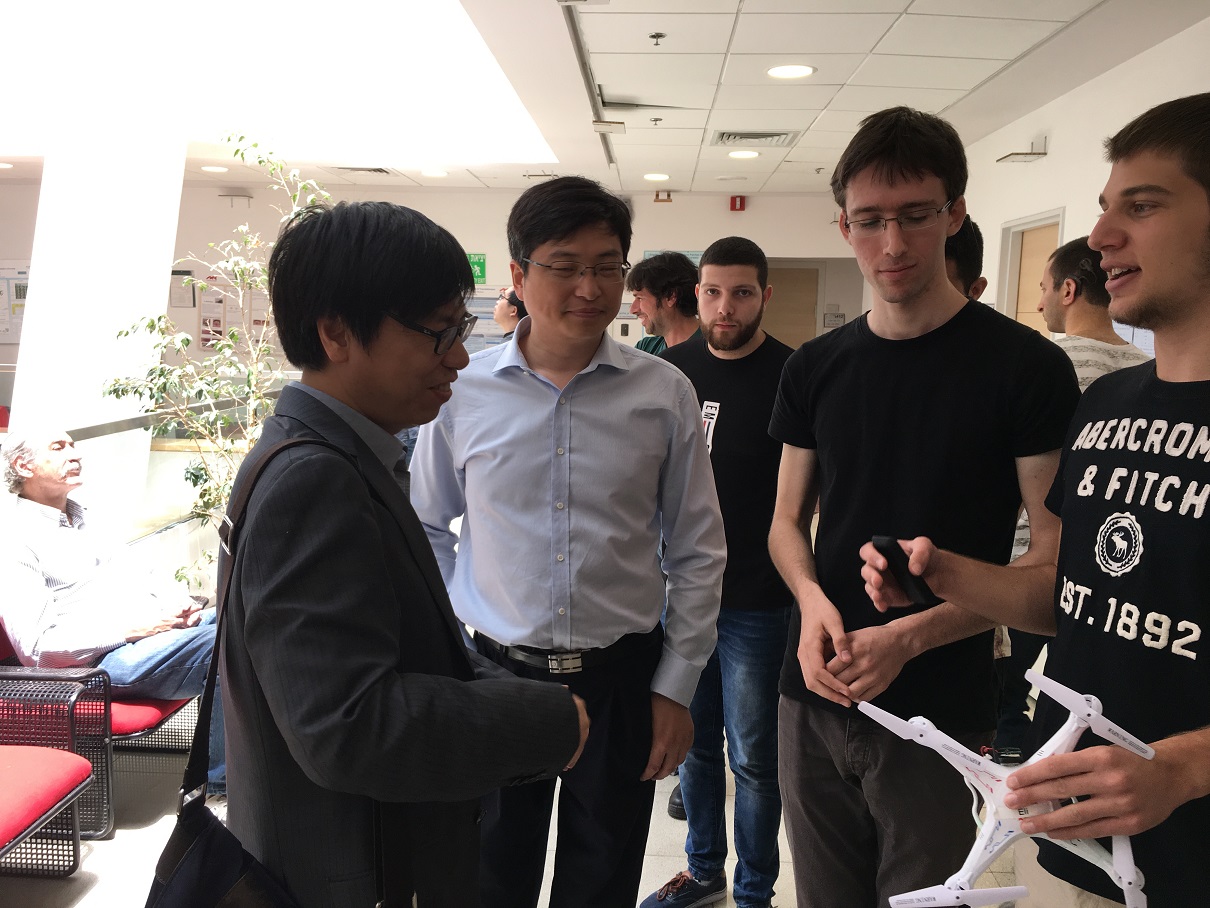 CASIA Delegation Visits the Robotic Lab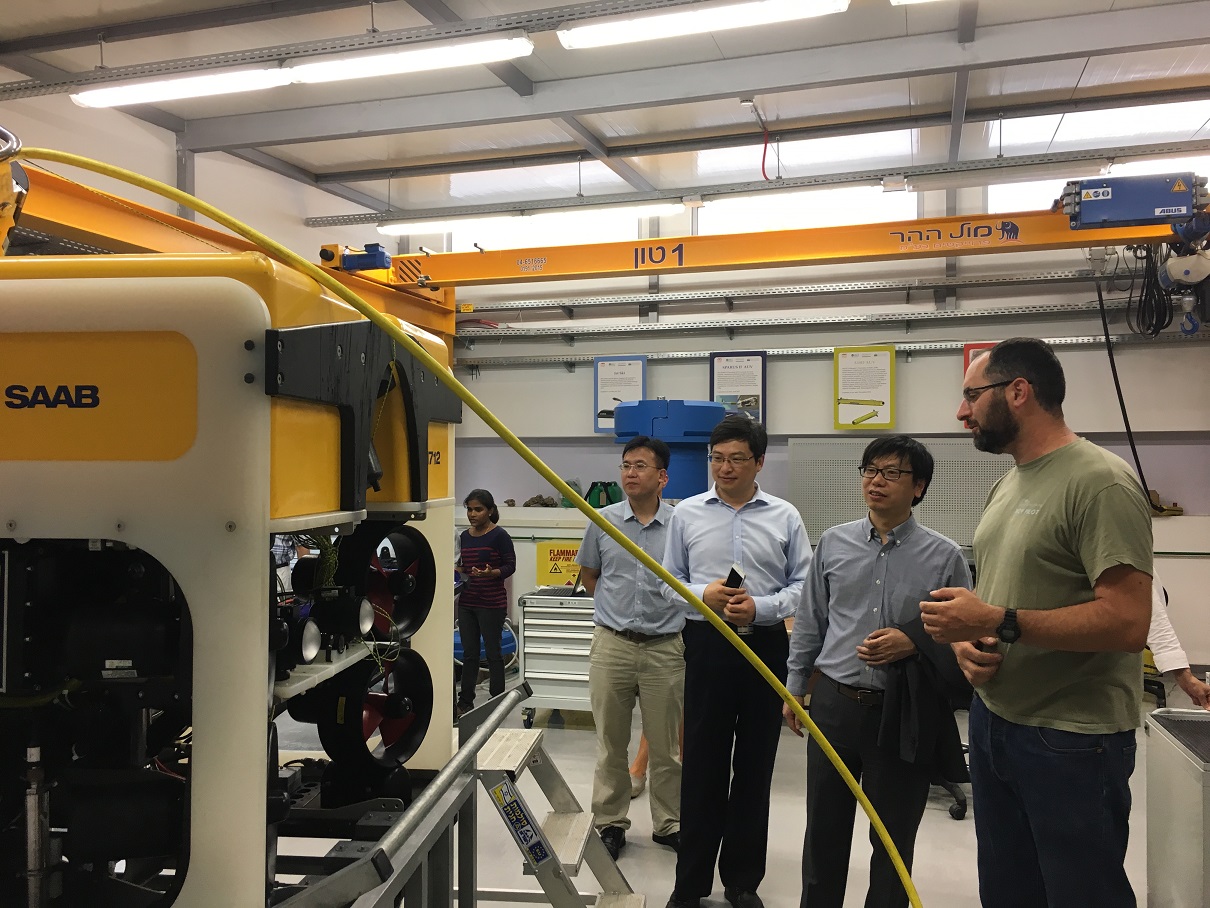 CASIA Delegation Visits the Department of Marine Technologies